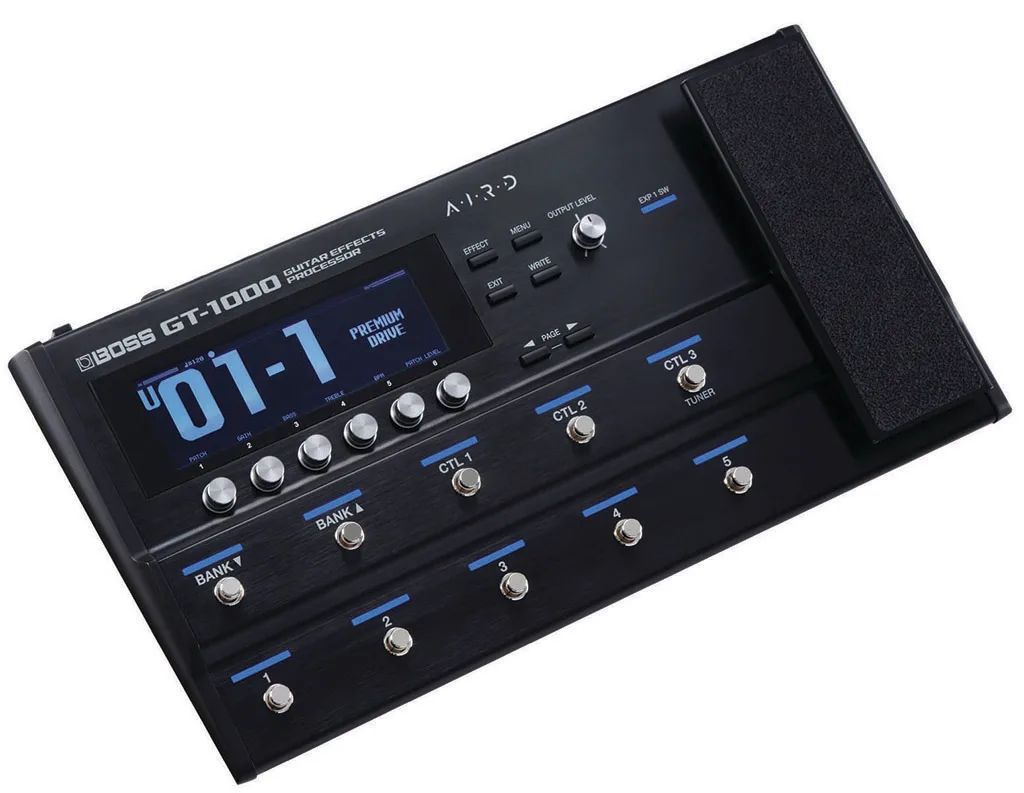 By default, the main footswitches are assigned to select patches, patch banks and three control assignments, but you can reassign them to control other functions, including tap tempo, parameter adjustment and more, in either latching or momentary modes.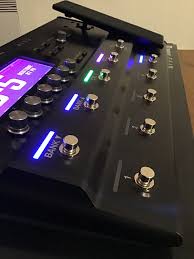 Drawbacks……well, the GT-1000's LCD panel is not easy to negotiate. The reason appears to be that in order to "never run out of DSP, Boss has opted to not allow you to add or delete effects blocks. All the available blocks are visible at all times." (quote Boss.com.) But there is so much information to process. So, editing your banks and sounds requires a lot of scrolling back and fore to get the job done. It really all depends on how far you want to go to get your "perfect" sound. You could feel that some options are limited, but personally, there is way more than enough available to give you unlimited greatness.  Anybody who's used multi effects processors in the past, will be used to the "scrolling" woes. You can't have it all I suppose. Afterall, if the screen was big enough, then the whole unit would be TOO big!
Boss GT-1000 Guitar Effects Processor - The Answer for Every Guitarist?
So, to sum up………… Plugging in, switching on and creating some awesome patches of various styles and genres happened pretty quickly. It's very difficult not to be pleased with how this unit sounds in any application. BUT, if you want to explore in depth, including making use of the looper section, then it will take more time. But isn't that part of the journey? The GT-1000 is a very robust, lightweight little tank, fitting perfectly into your rucksack, along with your leads and "fast Fret". It's a super full stack backline and monitor ready answer to any "on the road" gigging musician, or stay at home axeman, without making a mess of your bedroom floor. No need for a daisy chain of pedals and patch leads anymore. At the price, you must look at it as a great "Investment".
PROS
Top Quality Finished Sounds & Effects
Lightweight, Robust, Small
Suited to all Live and Studio Applications
CONS
A little Expensive
LCD Interface is small