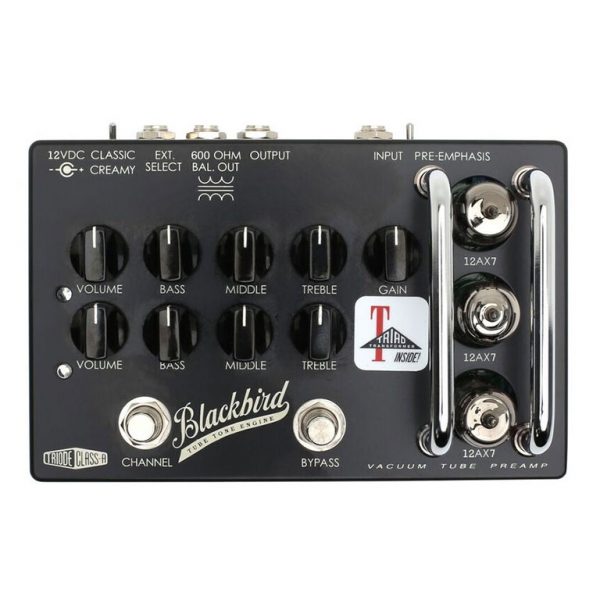 An all-tube preamp in a compact pedal. It's designed to add multiple channels to vintage/boutique guitar amps or use as a professional quality direct recording tube preamplifier.
The tone of the drive channel is best described as "Bourbon & honey", being voiced for a full-bodied, warm, bluesy overdrive. As the gain knob is rolled-up the overdrive fattens up beautifully to become a rich distortion full of depth and even harmonic overtones.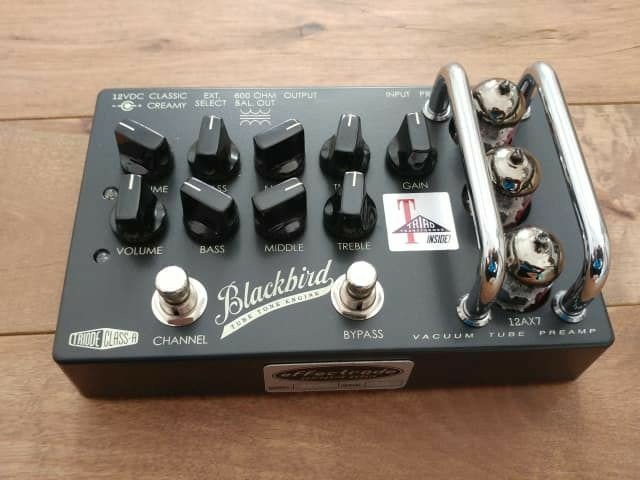 The gain channel also features a second, entirely different voicing ("Creamy" mode) which hot biases the tube circuitry, adding more odd harmonics to thicken up the soup for some devastating classic rock, crunch and creamy, harmonically-saturated guitar sounds. This channel utilises exactly the same dynamic and touch sensitive all-tube clipping circuitry.
By simply digging in or easing off with the guitar pick the tube circuitry responds musically and works with you to create soaring expressive solos and its natural tube compression means you can effortlessly transition into rhythm or chord playing.