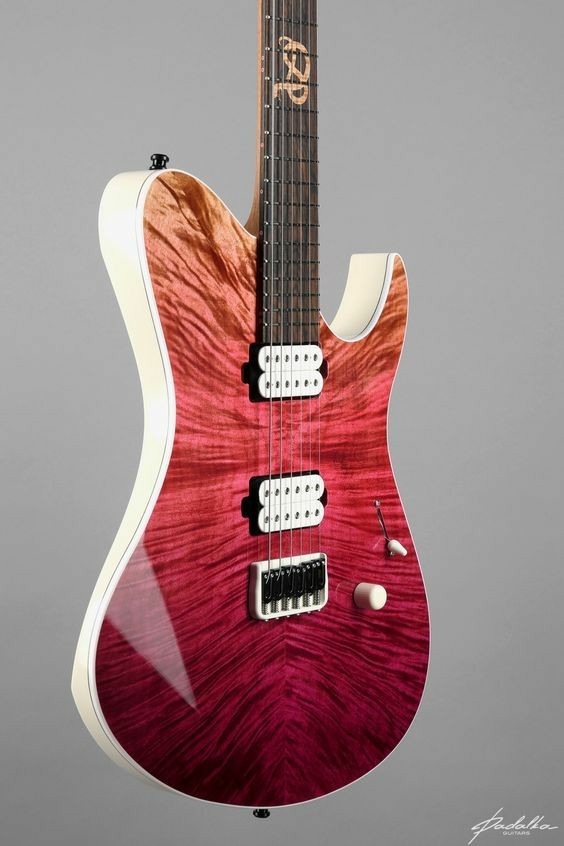 Check Out this Padalka Mars 142 from 2018. What an absolute beauty!!
Russian based Padalka Guitars comprises of the luthier Simon Padalka and the designer Daria Padalka. They gained popularity thanks to modern designs and a highly individual approach to each instrument and customer.
Their main goal is to create the best quality guitars and basses possible, using only high quality woods. Which not only have great sound and playability, but also stunning looks.
"I'm passionate about building guitars because it is a creative work and a sort of art. " – Simon Padalka