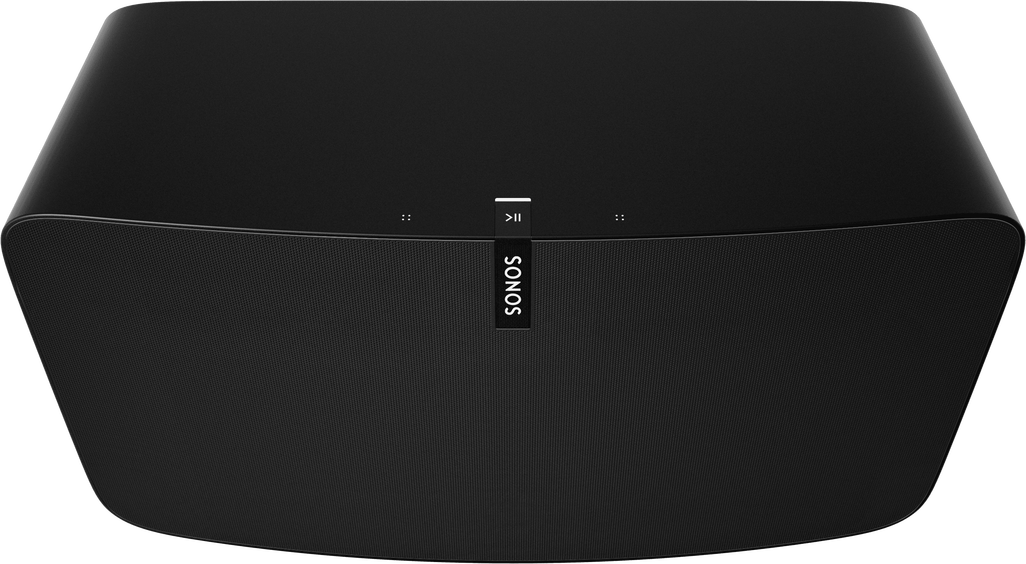 The Sonos Play: 5 has lead the way since its inception in 2009. A standalone, plug and play all in one audio streaming, super music powerhouse. Then Sony, Samsung, Bose and many others joined the race! So what has "Sonos" done to stay one step ahead of the game? Has it managed to achieve that?
Let's find out!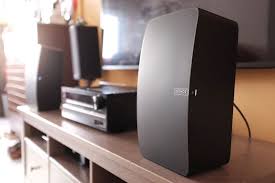 Straight off the bat, are two software upgrades, namely "Trueplay" and "Air Play 2" support for iOS compatible devices. A very clever deal done there, I would say, thus allowing you to wirelessly send audio from your iOS devices from the home screen of your phone or tablet, provided that you've downloaded the Sonos app and then updated the firmware on the Play 5 unit.
The design has changed a lot too. Some might say, for the sake of it, but it definitely suits in its sleekness. Rounded edges and smart leg supports compliment the aesthetics very nicely, with the addition of a smart sensor system that allows the unit to be placed either vertically or horizontally, with the internal adjustment being made for optimal sound distribution and controls.
Speaking of controls, the buttons have gone and touch controls have replaced them. Cool! An added benefit is that you can pair up two units and run them in stereo, for home studio or cinema effect.
You can now track back and forth through songs, which was missing in the previous model.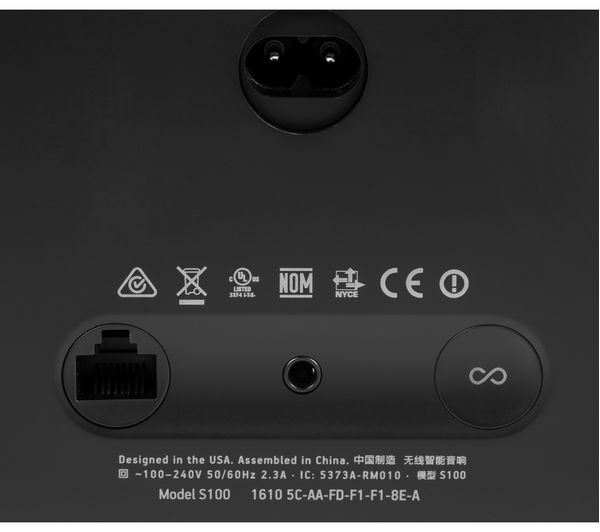 External connections include:
Ethernet Port – for hard wire connection to the router,
3.5mm Headphone/Line Input – as stated,
Sync button – for very simple pairing.
Wi-Fi is there too of course, and I experienced no trouble with that at all. The streaming capabilities of this little beauty are insane! Once synced, it will never cross your mind again.
And so to the stack…….an upgrade here too.
Three mid woofers (10cm drivers) instead of a previous two, two tweeters (20mm) at top left and right and a 22mm tweeter in the centre. All the makings of an even more powerful speaker than before.
So I wanted to do a test…………
But not just the usual audio quality test, which of course yielded an incredibly full sound, while streaming from my iphone and also hooked up to the tv.
Being in the sound business, I wanted to test the capabilities of a pair of units in stereo, with my music production suite. So I fired up the mac and loaded one of my current projects on Cubase.
Having spent many years doing this sort of thing, especially in a small home studio, the one thing I've found most important, is that my monitoring setup is as "Honest" as it can be. That way, you don't get lulled into a false sense of security and end up getting caught out at a later stage by an over compensated frequency, hiding somewhere in the mix. Well, I wasn't disappointed! I was lucky enough to be loaned two Play 5 Units and stereo paired them up with ease.
One draw back is the 75ms latency, which is due to wireless pairing. Only one speaker can be connected to the pc. The other has to be synced. So my recommendation would be to use them purely for monitoring playback. The delay is so slight, but might well put you off your stride during recording. The flat response is the perfect bench test and starting point for any small home studio setup. The only thing I would say is to pay attention to the bottom end, which may need to be rolled back a touch. Apart from that, I was given a true representation of my project with perfect clarity. And once you have that, the creative possibilities are endless!
It's also available in White!!!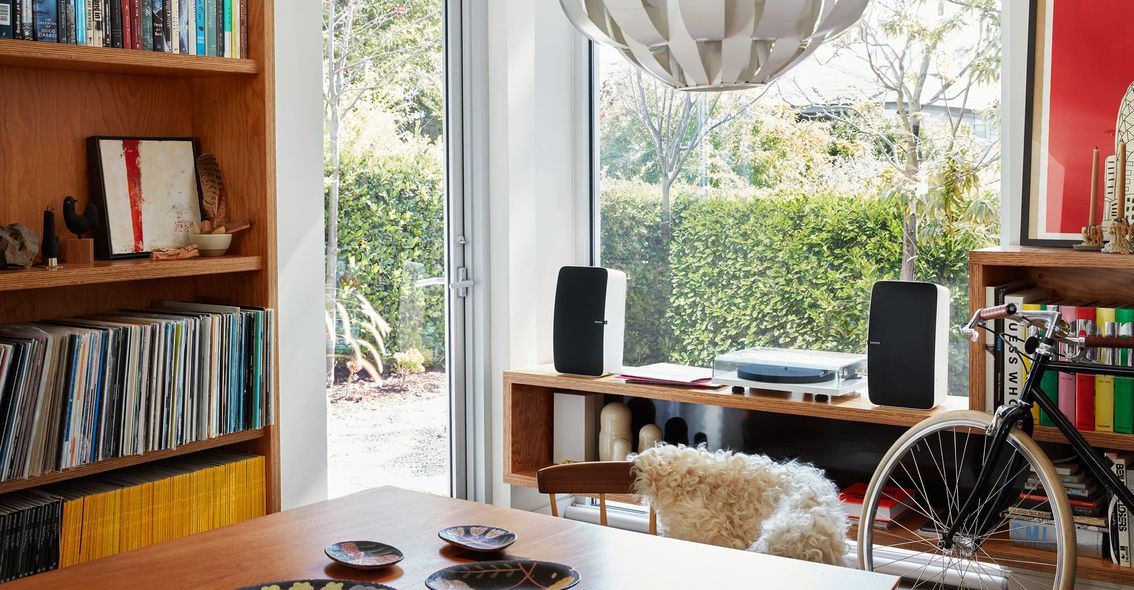 Review: SONOS Play:5 - Still on top?
So to sum up……….My opinion on the question of whether the SONOS Play: 5 has been able to stay ahead of the game, is that, although there are so many rivals on the market now, this unit is still the king. The price might surprise you a little, as it's quite steep, but the full sound reproduction, quality, streaming ability, design, sleekness, size, look, etc, etc, etc, make it the ultimate sound system in its niche. And it is a niche. With all the alternative units around, which are cheaper, there comes a compromise on quality too. It all depends on what your value on audio quality is. For the Play: 5, there are no compromises! And the fact that it has been able to improve on its awesome, former version of itself, is testament to the creative design team behind it. Well done SONOS.
PROS
Standalone Unit
Compact / Strong
Awesome clarity at high volume
App friendly
Honest frequency response
CONS
Latency issue for studio use
Expensive!
Expensive!!
Expensive!!!